The Unintended Benefits Of Virtual Reality
By Scott McMillan, Safety Manager, Technology and Innovation, Melbourne Water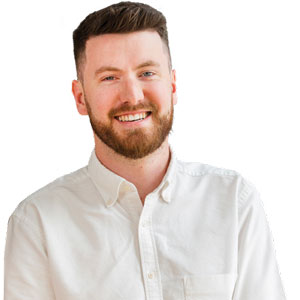 Scott McMillan, Safety Manager, Technology and Innovation, Melbourne Water
Immersive technologies like Virtual Reality (VR) have many obvious benefits to a business. The idea that you can teleport to anywhere in the world and work on any piece of equipment under stressful but safe conditions is amazing! And if you're reading this, you're probably already aware of some of these advantages over choosing a traditional method for conveying your message.
But nobody really talks about the side benefits of using immersive technologies, which you could argue are even more valuable to our business when you add them all up.
Melbourne Water has been using VR for years now. We have a mandated process for VR design reviews for our major capital projects, and at the time of writing this we have used this on over 13 different treatment plants.
Our staff, contractors and community groups can learn how to treat a snake bite by using our self-paced mixed reality training program.
We have a multiuser training platform that allows Operators to learn how to safely isolate some of our most complex equipment from within the same VR environment.
And we're currently building a large scale simulator that lets anyone experience what it's really like to be lowered through a manhole to conduct a sewer walk.
The reasons that we've been able to maintain a constant program of immersive training isn't because of me. It's because our business has embraced trying something new and it leads me to my first unintended benefit.

Creating An Innovation Mindset

Everyone is an innovator, but when do we really give everyone the opportunity to be creative in the workplace? My guess is hardly ever.

Everyone that ever puts on a VR headset for the first time to complete first aid training is usually pretty skeptical. Ten minutes after they've experienced the details of the creek they're standing next to, the sound of the kookaburra singing in the background and found the snake that bit them scurrying away it's then time to come back to reality.

The first thing they say is usually something like "Wow! We should use this for 'insert idea here'!" You've just given someone the chance to reimagine how they approach their world. And every project we have developed has come from one of those wow moments.

Staff Engagement And Removing Silos

Before we started using VR in our design reviews we always struggled to get field staff to attend. I know this for a fact as I used to be one of those technicians that avoided two-day design workshops.

It was just so hard to imagine what the stack of design drawings in front of me would actually look like once the plant was built. This lack of context meant that design flaws were missed and then built into the plant. This always caused tension between Project Teams and Operations as neither could understand why the issue wasn't picked up earlier by the other.

VR helped to level the playing field. Everyone now gets a chance to look at the same equipment with the same perspective.

Virtually No Distractions

When was the last time you sat through a training session without looking at your phone or computer? I honestly can't remember myself.

The virtual world is arguably the last place that you can ironically get away from technology and truly focus on the task at hand. Call it a digital meditation if you will.

My advice is to make sure your business case doesn't only look at financial payback. You may find that the cultural benefits of being innovative are far more valuable to you.