Ascension of AR and VR in Healthcare
By Barry Mather, CIO, Sunshine Coast Hospital and Health Service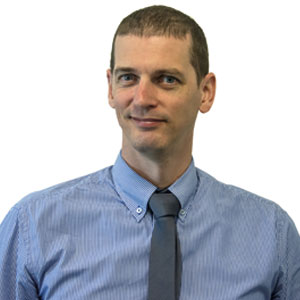 Barry Mather, CIO, Sunshine Coast Hospital and Health Service
The healthcare industry can be a little slow on the uptake of new technologies. It is difficult to differentiate between augmented reality and virtual reality (AR/VR) technology in healthcare—whether it's augmenting an overlay or using a visualization method within the surgical, medical or nursing setting. In the medical industry, it is much more about the decomposition of the images and how the visuals are presented to a clinician. Several institutions have adopted numerous 3D image modalities within their medical imaging departments that allow the users to extract 3D articulated models of human body parts then augmenting the real-world images as a whole.
The Rise of AR/VR Technology
The healthcare industry has primarily leveraged AR/VR technology in training doctors and nurses, rather than patient treatments. Obstetrics—a specialty in pregnancy and childbirth—is witnessing increasing utilization of VR technology when it comes to training students. The technology allows medical and nursing students to experience various conditions by simulating complexities with a patient in the virtual environment. It helps in preparing medical students to be acquainted with every complex scenario.
Similarly, several medical institutions have also increased the use of 3D imaging for training and en-abling users to virtually extract and visualize different body parts. 3D imaging allows safe dissection of a patient. In our case, we utilize images from a medically donated body that was sliced into four million sections, where each slice had high-resolution images taken. These images currently allow students, specifically in orthopedics, to look at the skeleton of an actual person, understand how the various different bone interrelate, and what they would do in an operating theater (OT) in a virtual sense, without examining cadavers.
Role of AR/VR Applications in Enhancing Quality Of Life for Patients
AR/VR applications have a variety of roles in medical spaces, and thus, have proven to be a useful inclusion to the overall learning and treatment access set. For example, if an elderly patient is not physically able to travel to a location, AR/VR applications give them the ability to virtually travel to that location and look around, presenting an experience similar to that of the physical location. It could eliminate the physical need for a doctor to be next to a patient or treat a patient. Additionally, such technologies can also help patients with dementia. Wearable technologies such as Google Glass can prompt dementia patients with personal information about the people they know, and help them sustain their memory throughout the day.
AR/VR technology allows medical and nursing students to experience various conditions by simulating complexities with a patient in the virtual environment
AR/VR Disruptions and Transformation
AR is going to become a lot more prevalent in day-to-day practical applications. If technological advancements provide an opportunity to infuse contact lenses with AR technology, products like Google Glass could become much more accepted by the medical industry, given that the content delivered is a lot richer than present offerings. On the other hand, AR/VR may be limited to training environments while an authoritative process is navigated to use in a therapeutic environment.
Strategic Points to Steer the Organization Forward
When it comes to driving organizational success, patient safety and operating efficiently within the funding envelope is what demands focus. The healthcare sector is not fond of emerging technologies when it comes to providing clinical treatments, as technologies have to be very well understood and empirically proven prior to adoption. Additionally, new equipment requires a Therapeutic Goods Authority (TGA) certification, in Australia, before it can be used in patient treatment. I have a strategic roadmap that runs over the next 18 months and AR/VR does not feature as a high priority. Hence, AR/ VR technologies are currently very difficult to use in a healthcare setting outside of learning and training. It's much more of a training tool than a treatment tool. When I'm looking at AR solutions, it needs to be demonstrated as being functional in the real world environment.
Methodologies to Identify the Right Partnership or Solution Providers
Being a public healthcare organization, we have a very well-defined procedure for procuring solutions. When a need is identified, a spec is written for what that need is in terms of a solution, not a vendor. We propose a generic solution, and we assess the tender responses for that. However, we also have a 'co-design' methodology whereby we work closely with vendors to design a specific solution for unique use case environments.
The Future of AR/VR
AR/VR currently fits specific use cases when you are looking to use it in a clinical patient treatment environment. It is not a technology that my organization is asking for over and above other technologies. However, contact lens type of applications will become a lot more miniaturized, consumer focused, and provide richer content available through Google Glass type of AR/VR environments. Unfortunately, richer content is probably going to result in heavy subsidization through advertising, unless paid subscriptions prevent that. In the context of a healthcare environment, AR/VR technology can assist in a surgical setting, especially in a training environment where a medical student is able to have an AR overlay on a patient in a theatre. It could provide them with the ability to augment reality with the suggested treatment pathways or critical patient statistics such as heart rate, blood pressure and oxygen saturation. For example, if an orthopedic student is observing a procedure, they will get the names of the bones with radiology imaging overlaid along with interconnecting tissues and so on.
Advice for Peers
Talk to the doctors and clinicians, and find out if AR/VR is the best use of the capital or the human resources available. There will always be a finite capital capacity, so CIOs need to decide if AR/VR is really the best use of their organization's resources in their present healthcare setting. I'm not convinced of its current capabilities, but there are niche pockets of possibilities which attract my interest.
Medical system vendors have to step into today's system and application architecture environments before shaping their solutions. I would hope that any AR/VR vendors would be looking to leverage extremely contemporary systems and applications architecture rather than relying on outdated application architecture.