Barriers to Adoption of AR
By Amie Wolken, CTO, Geo AR Games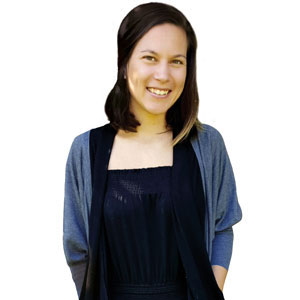 Amie Wolken, CTO, Geo AR Games
As CTO of an augmented reality software start-up, the question of "how do I get people to use my product" is post-it'd to my monitor. It's a serious question. AR has been hailed as the next big thing, as technology that will revolutionise advertising and branding, that will alter the landscape of human computer interaction. AR will change everything.
Yet here I am building an augmented reality software company, doing the thing everyone says is the 'future' but every day it feels like selling ice to Inuit. Through all the sleepless nights, brainstorming sessions and market analysis, it has become obvious that the people making the grand statements and hailing the arrival of AR are not our customers.
Over the past two years, we have gained valuable insight from working with a specific, non-AR hailing market: city councils. You see, while the tech-savvy, coffee lapping, code-crunching AR groupies are busy telling everyone how great the latest headset is, there is another army of tech-phobic, nature loving, tea-tasting bloggers out there warning us of the dangers of too much screen time. The city councils we work with are debating whether AR is a good technology. It is important for them, because it is ratepayer's money they are spending.
The concern is legitimate. Mobile devices have made games more accessible than ever. iPad babysitters and increased daily screen time has given technology a bad reputation and this bad reputation is contaminating all technology. There is fear that headsets and immersive technology will consume our children more than mobile devices already do. "Play anywhere" has led to the insidious development of addiction-based apps.
If we want AR to move from the early adopters to the coveted majority, we need to start thinking about the real barriers to customer adoption. Why are people sceptical about AR technology? How can we overcome this?
Confusion
There is a lot of consumer confusion out there. Many people don't understand the hardware requirements of AR, believing they need a headset. Others have used a gimmicky AR app and have attributed all AR as gimmicky. People who have purchased a brand new mobile device get frustrated when they find out it doesn't include key hardware components necessary for an AR app.
AR has been hailed as the next big thing, as technology that will revolutionise advertising and branding, that will alter the landscape of human computer interaction

The fact that AR augments reality instead of divorcing users from it is a massive boon. But many people don't understand this. The only experience they have had with AR is PokemonGO or Snapchat and this makes it difficult for them to imagine how an AR app is really that much different from all the rest.
See Also: Top AR/VR Companies In Europe

Confusion is also relevant to corporate customers who are considering an AR app or business case. Corporate customer confusion can result in overly ambitious expectations – or worse, horribly low expectations of what the technology can deliver for them. High expectations risk unfair dismissal of AR when it can't deliver and low expectations can lead to the production of a sub-par app simply to get in on the AR bandwagon. Both add to the cycle of confusion.

The cause of all this confusion isn't a mystery. AR has been catering to a huge variety in hardware with massively different capabilities which has led to a befuddling muddle of products. Throwaway app examples taint the true capability of AR. Throw in futuristic predictions with shots of Tony Stark and consumers don't know what to expect.

It's important for the AR industry to:

• Educate and dispel the negative impression a haphazard introduction to AR has caused.

• Challenge the unbelievers and the tech-phobic who worry screen time will turn their kids into zombies.

• Provide hope to the tech-addicted who know they (or their kids) spend too much time on their devices but it's a modern convenience hard to move away from.

• Provide businesses with AR solutions which make sense and are better than the non-AR alternatives (aka not gimmicks).

Adoption of AR will improve if we can address some of the confusion and make it clear what AR is – and what it isn't. AR can get kids running around outside, it can create depth and reconnect us with the real world. AR is so much more than just another app to download. It can challenge the couch dynamic. It's the antidote to a sedentary computing generation.

We know AR is here and we know it's now. We just need to make it more accessible and create better experiences designed for consumers, not their wallets. Focus on what's important: fostering positive relationships with technology, getting away from addictive mobile games and creating software which enhances life experiences. Challenge the bias against AR which has been created by confusion. If we can do this, the majority will embrace it with open arms.

AR classrooms, AR walking tours, Jedi council style conferences. All these things and more can be achieved on the humble mobile devices people already have. Before HUDs become mainstream (and that is many years from today) we need to create applications that deliver real value. We need to develop practical, intuitive solutions for the hardware at hand.

Over the past four years, I have worked with businesses and consumers to educate and empower on the value of AR. Education is a slow process and it is a challenge to educate on a technology which is changing and evolving at breakneck speed. However, I've seen the results that can be achieved when AR delivers an experience of value (and the setbacks caused by poor experiences). As the number of valued experiences increase, the barriers will begin to break down and people will become more understanding and accepting of AR as part of their daily lives.