Future Realities - AR Glasses Vs Smartphones
By Matt Coleman, Head of Innovation, Magnify World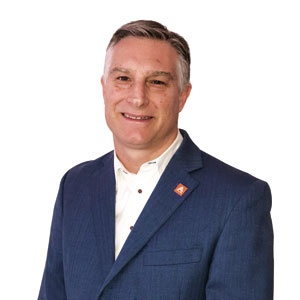 Matt Coleman, Head of Innovation, Magnify World
With over 2 billion cell phones in market that would really see what could eclipse this growing global market and communications tool, augmented reality (AR) is still tipped to be the next computing platform but will people really move into smart glasses that offer a new digital world environment?
The debate is raging right now, the millennial market has captured mobile with Snapchat, Instagram, and Pokémon, why wouldn't they simply replace their phones with glasses? There are so many applications in real estate, imagine looking at a house for sale and a digital overall offers all the relevant data you require like house prices, what the was sold price, how many bedrooms a 3D preview, what more can you ask for?
Other examples are walking down a street looking for restaurants and or shopping, instantly you will be offered multiple options, see menus, how many people are in the restaurant or what specials they have tonight, all in real time! If you're shopping, what's on sale, what new stock has just arrived and how many points you will be awarded for shopping right there and then. AR has to be a marketer's dream; this is impulse buying at its very best.
Most marketers are probably reading this and wondering how on earth will this happen, there is currently billions being invested in this market right now, a few highlights below outline why this market will succeed.
March 21st this year, Epic games CEO Tim Sweeney predicts that within the next 7 years he is expecting a billion users for AR glasses by 2025, he is opening a Pandora's box.
He continues to champion the future at the recent game developers conference (GDC) marketing unreal engine and the global success of their game fortnite.
AR has to be a marketer's dream; this is impulse buying at its very best
He goes on to predict that eventually they will replace cell phones! And within the next 2 or 3 years there will be 10 million users and then as technology achieves a higher level of experiences 100 million users will sign up.
What was quite clear with this announcement is that it was made off the back of a new partnership with AR glass mega start up Magic Leap, fans and hopefuls in the virtual reality (VR) and AR spaces have long wondered when Magic Leap would finally reveal anything to cash in on years of hype and $1.9 billion in investments. The company has finally announced a product, dubbed the Magic Leap One, which includes a headset, a single wand controller, and a 'lightpack' processing unit—the latter to be worn on your waist like a high-tech fanny pack. The kit is currently advertised as a 'developer' device and has a vague launch window of 2018—which will hopefully be enough time for the company to actually show us the final, physical product. No price has yet been announced.
In case you missed this, the other major rumour is that Apple is developing an AR headset (or AR glasses) claims that the company had its sights set on such a device have been circulating. But things heated up in June 2017, when the announcement of ARKit at WWDC 2017 made it clear that Apple is deeply interested in this area. And no wonder: with Google and Microsoft developing AR devices, it seems like a party Apple can't afford to miss.
It also hasn't escaped our notice that Apple's latest mobiles - the iPhone 8, 8 Plus, and especially the iPhone X - are well equipped for AR, thanks to the A11 bionic chip, which enables AR processing. And, in the case of the iPhone X, the TrueDepth camera, which can detect users' facial expressions and gather 3D data is fully supported.
What can you purchase now? The Microsoft's hologram-themed AR glasses—the true AR concept that will, ideally, have wearers waving their arms around to interact with screens and full color virtual objects wherever they are!
Epson's third-generation AR glasses were designed with drones in mind. The Moverio BT- 300FPV drone edition features a transparent heads-up display so you can see your drone's live video feed or flight statistics while also keeping an eye on the actual drone.
There are multiple brands in market right now selling these for enterprise and consumer, we courage you to examine how your organization can take advantage of these new tools and if Epic is right, look out for a changed world over the next decade with hundreds of millions of new technology ready at will to enjoy.