Managing Innovation Risk
By Gavin Pearce, Chief Risk Officer, icare NSW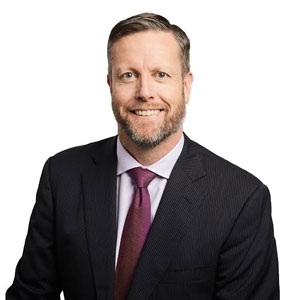 Gavin Pearce, Chief Risk Officer, icare NSW
For Heraclitus, a Greek philosopher (c. 535 BC – 475 BC), is quoted as saying "the only constant is change." In today's modern world that is no longer true - the pace of change is not constant, it is accelerating! The power of computers, the speed of connectivity, and the population of the world are all growing exponentially. We live in a volatile, uncertain, complex, and ambiguous (VUCA) world.
In this VUCA world, innovation is not a "nice to have" or something we might "have a go at," it is a requirement for business survival. However, innovation requires trying something new, different, and untested; something that may or may not work; something with uncertain outcomes; something risky! The challenge is, how do you manage the risk of innovation?
Traditional Risk Management
Standards Australia's ISO 31000 proposes that risk management is about controlling or minimizing uncertainty via risk assessments and risk treatment processes. There are several challenges taking this process driven approach to the management of innovation risk in a VUCA world:
• The past is often not a good predictor of the future from both a contextual and risk perspective.
• Quantification of risks, especially new and emerging risks, is difficult.
• How do you treat the risk associated with innovation? Treating each innovative idea as a separate source of risk is sub-optimal and results in organizations missing opportunities.
• The interactions of risks are not easily seen or understood when taking a single risk by risk approach to risk management. One risk may cluster with other risks, amplify another risk, be correlated with other risks or aggregate in a non-linear fashion.
Also, rather than controlling or minimizing uncertainty, shouldn't we be maximizing expectations?
Innovation Risk Management Framework
How should an organization risk manage its innovation efforts? Some of the key components of an innovation risk management framework are set out below.
1. Articulate the organization's risk appetite with respect to innovation:
In considering its innovation risk appetite, an organization should take a broad rather than a narrow framing. That is, innovation should be broadly framed as a series of small bets, some of which might succeed, rather than narrowly framed as individual, one-off bets.
The time to launch big innovations is not when they're necessary for your business but when they're essential to the marketplace
2. Be clear about why you want to innovate:
The time to launch big innovations is not when they're necessary for your business but when they're essential to the marketplace. If foisted on a market that's not ready for them, big innovations can take years to catch up. Don't necessarily get caught up in the hype or latest fad – fintech, regtech, and insuretech. It may make more sense to be a fast follower than leading (bleeding?) edge.
3. Decide, at a high level, what type of innovation you are seeking:
• Innovation can impact different parts of an organization's value chain – manufacture, distribution, marketing, sales, and logistics.
• Radical innovation involves a significant investment in new technology and the outcomes are more uncertain when compared to incremental innovation.
4. Establish an environment in which innovative ideas are created and a process to capture them:
Make it easy for employees to submit ideas. Capture as many diverse and lateral thoughts as possible. Review your current reward structure – are employees being incentive or discouraged from sharing innovative ideas?
5. Construct a methodology for evaluating innovative ideas and determining which ones to progress with:
• Because innovation is, by its very nature, new and out of the ordinary, it requires a purpose built evaluation process.
• Consider a stage gating approach whereby a small amount of money is invested in a large number of ideas at the first stage, with progressively smaller numbers of ideas getting more money as they progress through subsequent stage gates.
6. Managing the innovation process:
• Innovation activities need to align with business activities as ideas move from construction to implementation to business as usual. There's no need for faster cars if you don't have better roads to drive them on.
• Avoid any actual or perceived conflicts of interest. In particular, the innovation process should not have oversight by a line manager. Either establish an independent oversight function or employ a steering committee style governance structure.
7. Be aware of the psychological attributes of the decision makers – at the start and during any innovation project:
Be aware of biases including the ambiguity effect, anchoring, availability heuristics, blind spot bias, confirmation bias, and the endowment effect. Biases cause people to focus too much on success, take action too quickly, try too hard to fit in, and depend too much on experts.
8. Cultivate a culture and behaviours that encourage innovation:
• De-stigmatise failure by acknowledging and celebrating it as much as success
• Encourage employees to have a growth mindset
• Seek a deep understanding of the causes of success and failure
• Provide timeout for thinking and reflection
• Balance empowerment and accountability
Conclusion
In this VUCA world, and hence in most industries, innovation is not a "nice to have," it's a necessary means of business survival. Innovation and "business as usual" are not mutually exclusive. Organizations should be doing both! The challenge is to manage innovation well. To do so, it requires to move away from the traditional approaches and methodologies of risk management to a new innovation risk management framework.