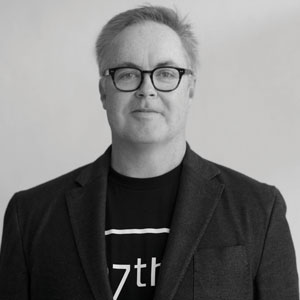 Julian Ward, CEO
Ongoing activity conducted by Transport for New South Wales and Sydney Trains—a statutory authority of the NSW Government to manage the transport services—had more to offer than just setting up kiosks and handing out pamphlets on safety tips to daily commuters. The government agency wanted to go 'out-of-the-box' and educate citizens on rail safety through immersive virtual reality experiences. Steering ahead with this innovative approach, the people-focused initiative, wherein people could strap on a VR headset and experience the downsides of not abiding by safety norms while traveling in public trains. The outcome of this engagement strategy proved to be remarkable: more than 80 percent people in their feedback survey stated that the VR-based safety program resulted in them changing their behavior toward safer commuting. At the center of this exceptional initiative was 7DX, powering Transport for NSW with an astounding VR experience. 7DX's inventive approach to combine behavioral science with simulation training to influence people's opinions unfolded a new chapter of AR/VR solutions.
"Humans are spatial creatures; they have the fantastic ability to navigate complex environments and explore three-dimensional objects," says Julian Ward, CEO of 7DX. Yet, the digital world surrounding humans is mostly confined by devices and do not make use of these unique abilities for spatial reasoning and situation awareness.
This is where 7DX's game-changing AR/VR and mixed reality solutions excel. "Leveraging AR/VR technologies, we are able to develop immersive experiences that blur the line between the real and virtual worlds for an optimised brain response, powered by science" apprises Ward.
With the help of spatial computing and extensive knowledge in behavioral science, 7DX curates captivating AR and VR content that taps into different parts of the brain capable of memory encoding. This approach allows the brain to convert VR content into a construct that is stored into the brain like an experience is. Thus, people can retain the overall message and details much better than conventional messaging or learning. "Along with that, our content is equally engaging and enjoyable, making it a win-win arrangement for all," asserts Ward.
Leveraging AR/VR technologies, we are able to develop immersive experiences that blur the line between the real and virtual worlds for an optimised brain response, powered by science
Substantiating the prominence of modernizing AR/VR technology, Ward notes that last year more than $3 billion was invested in the industry. "The trend is clear and we will see exponential improvements from here. We are really at Apex timing for these technologies," Ward adds. As an innovation-led company, 7DX's goal, therefore, is to interpret these market trends and how they can be practically applied to client problems, identify new technologies, and deliver meaningful use cases to stay ahead in the game.
Presently, 7DX caters to many companies in Australia, delivering projects across simulation training, brand experiences, entertainment brands, employee onboarding, leadership and performance acceleration, immersive data visualization experiences, and virtual commerce. Ward strongly believes that 7DX's distinctive approach as behaviorists as well as technologists is the secret behind the company's phenomenal growth in a very brief time span. This coupled with 7DX's commitment to driving effective outcomes truly makes them a game-changer in the AR/VR landscape. However, Ward also notes that the highest level of effectiveness is not possible without upgraded hardware; the success of an AR/VR solution greatly corresponds to the quality and longevity of the digital resources.