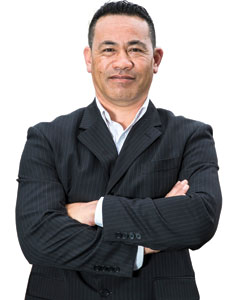 Michael F Sangyum, CEO
"What does the future of technologies like augmented reality (AR), virtual reality (VR), and mixed reality (MR) look like?" According to Michael F Sangyum, the CEO of 7e Systems and his community specialized projects team from Community Access Group (CAG), the answer to this question can be found in a unique snapshot of the creative minds of youth and students today when their potential is unlocked. When students immerse themselves in a futuristic transformation learning environment powered by 7e's social enterprise and specialized educational arm, CAG which provides an immersive experience with AR, VR, and MR integrated with artificial intelligence (AI) to govern learning soft skills and future pathways, they tend to take ownership of the technological transformation in learning with everything that can be accomplished being obtainable and transferable while being exposed to these mixed integrated holistic technologies world. Given the right guidance and support, students can emerge as co-creators of technologies that are developed to empower them. A facilitator of such opportunities, Auckland-based firm CAG demonstrates the importance of placing young people at the centre of creating a social change where they can innovate under its HUB call E-AR-TH. Established as a software and advanced app development technology company, 7e Systems advocates the revolutionary idea of surfacing the young people who hold the potential of shaping the future of cutting-edge technology and creativity.
7e Systems embraces the vivid imaginations and keen observations, thoughts, and ideas of students, and creates a social holistic technological environment where they can turn these imaginations into reality using technologies such as AR. 7e Systems was conceptualized after four years of research and development (R&D) carried out by three different teams based in New Zealand and China. The company was formed under in two prongs—commercial and community development aiming at commercial advancement of AR/MR technology development and with CAG as bridging the transitional technological gap access and widening technology opportunities for the next generation.
"7e Systems is a advanced AR, VR, MR, and AI development platform with leading creative teams to create mind blowing concepts with sustainable opportunities to support the needs of the next generation today"
The company espouses a 3-pronged approach and philosophy focused on a cultural, ethical, and technological endgame backed by its sole designed AR platform. 7e Systems along with its community technology project arm—CAG— provides the AR/VR/MR and AI technology in a specialized way to support early adopters by encouraging creative minds. The firm's CAG has created learning programmes to engage and surface the next generation ideology and identify their true potential by facilitating the scope to innovate, human development, and culture to succeed. 7e Systems' vision is anchored on seven elements—fire, water, metal, earth, wood, internet, and AR/MR/AI technology being the seventh element.
The Seven Underlying Elements
Of these seven underlying elements, the first five elements— fire, water, metal, earth, and wood—illustrate the humanistic industrial eco-technological revolution. The sixth element focuses on the internet—one of the leading contributors that have made the world a smaller place.
The internet has provided the world the ability to transfer data across multiple platforms.
7e Systems and its CAG embrace this capability and the growing bandwidth connectivity powered by mobile hardware, video/audio devices, AR/MR accessibility with live analytics, and apps.However, dead spots, costs, hardware/upgrades, or unavailability of internet connectivity in remote areas limits communities, affecting customer connectivity. Therefore, working collaboratively and interacting with the clients in various social landscapes, the company developed an AR/ MR-based app. Built with advanced scanning, design, and development, the app takes the limitation and isolation of communities into consideration. The 7e Systems app can be operated without internet connectivity making it available to not only the developed cities but also remote locations with additional function upgrades on customer's request.
The company takes creative minds on a journey where they can create history with the support of 7e AR technology hubs as guides through its holistic social enterprise—CAG
The seventh element thereafter represents the core theme of 7e Systems, which seeks to empower the new generation by enhancing the way they use technologies such as AR/ VR/MR. Combined with the other six elements, the seventh element drives social change and inspires the 7e Systems team to work on the new innovative concepts postulated by the generation X in schools and communities. Sangyum believes that today's youth and students can steer the AR space ahead with their unique creative ideas. With this vision, the company blends AR, VR, MR, and AI to create sustainable opportunities for generation X. Enabling promising young leaders of tomorrow with opportunities from its platform to explore the future through their lenses, 7e Systems through its community arm CAG has built a community social enterprise partnership HUB called Earth AR Triangulation Hub (E-AR-TH) at Mangere Airport, Auckland to collaborate with other community lead development (CLD) Hubs.
The Community-Driven Technology Hub
Though education and awareness of AR have gone through a marketing strategy for over a decade, the implementation of AR, in reality, is limited to only a few closed commercial circles. Industrial age, brands educators of technology may have overlooked the vast possibilities and future opportunities AR/MR presents for young people. 7e Systems has a social responsibility as an AR/MR and AI leading development platform. The company focuses on expanding the scope of AR's implementation in co-working modes of the seventh element to empower the young minds in the education sector, locally, nationally, and internationally via eco-communities and social enterprises and equip them with AR technologies. The company takes young people on a journey where they can create and preserve stories with the support of technology trained hub guides.
Commercial groups, local communities, NGOs, youth and students jointly operate the HUB, which allows social enterprises to triangulate their own developments and expedite developmental efforts. "Our systems are fully geared to be agile with the shifts of the younger generation as they become the leading creators of technology going forward," says Sangyum. The E-AR-TH HUB helps in nurturing young people's ideas, to create vocational opportunities or assist them in building technology-based social enterprises of their own. Over the years, CAG has established its company in association with young people development, which now operates independently supporting new creative ideas and goals of the next generation, in preparation of the present technology paradigm shift ensuring young people have access to commercial opportunity edge. "For 7e it ensures direct accessibility to our communities to AR/MR advances driven by generation X ideas to self-determinate a place in the technology space," he adds.
Today, 7e Systems is metamorphosing the young people and students' learning experience from the grass root level by implementing its AR technology 2D to 4D+ augment educational programs and thereby enhance the learning capabilities of the young generation. It is not about us controlling the technology but understanding and allowing the youth to guide us through an idea to meet the future needs of technological support," expresses Sangyum.

With integrated and advanced software expertise as its backbone in three countries, 7e Systems has successfully extended its global reach in several industries. The company's three-pronged approach in educating the young minds, stimulating them in the social landscapes, and helping them to set a technological benchmark has always been the reason behind 7e System's success.

A Facilitator of Change for Educational Institutions

Students are changing the world and widening the range of what they can achieve by indulging themselves in technologies via quick access apps stores. They look for education programmes, UTube beyond the classroom to obtain improved learning experiences. To support these modern learning explorations, 7e Systems partners with schools and assists students in foreseeing what lies ahead of them. For instance, the company partnered with one of the schools in Mangere, Auckland that wanted to revamp its education approach within its system. The school did not want to settle for the mainstream technologies but wanted to expose its students to AR/MR with a multitude of possibilities. 7e Systems shouldered the responsibility of integrating AR/MR into their education system to improve the co-working learning experience as students being the teachers. The school students experienced tremendous change and interactivity results, dramatic increases in confidences, perceptive skills, soft skills, and concentration levels in sessions from (1hr to 4hrs) without the dependences of wanting breaks, after implementing the technology in its curriculum.

Handholding many such schools, 7e Systems and CAG re-invests its funds in R&D and technology projects for the development of students and social enterprise opportunities. "We empower youth and communities to design their own technological learning pathways through technology, and after gaining the knowledge, they contribute their time and efforts toward teaching new students forming technology leaders," mentions Sangyum.

Attuned to the seven core elements and its philosophies, the company has a clear strategy toward contributing to the AR/MR space. With an understanding of local communities, learning developmental analytics, demographic barriers, and emergence of social media influences, the firm will continue contributing to the evolution of technology.

7e Systems has connected its social enterprises with more than 1000 manufacturers and partners, increasing the prospects for today's and future generations in a number of emerging technology markets. By implementing the AR/MR technology and co-working with like-minded technology-driven, young people, 7e Systems is working towards building its own R&D team to co-work with its China R&D team forming a New Zealand tech base from such young people to offer sustainable opportunities. Within three months, the company has set its foot in eight countries by creating commercial partnerships, cultural learning tools, language, cultural and education programmes. A key example of this is: Excel Pacific, a cultural language provider transitioning into AR innovative learning space with 7e AR App, faster than any other Pacific organisation to reach, position and increase their user's learning experience to easy and quick access to advance interactive visual tools powered by 7e AR/MR technology. And looking at the company's growth trajectory and vision, the future looks bright for all those creative students and social enterprises and community groups, who want to make it big in the AR, VR or MR space.