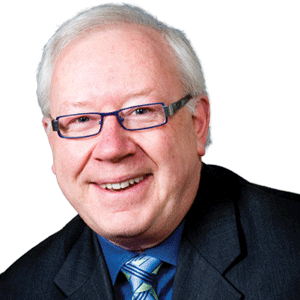 Leigh Coutie, Founder & CEO
Since its emergence, virtual reality (VR) has been a treasure trove of innovative and engaging simulations for the gaming industry. Over time, however, VR technology found applications in a plethora of industries owing to its ability to offer immersive experiences to users. As a result, organizations across all verticals are now implementing VR solutions to enhance their organizational processes. For instance, in the realm of cybersecurity, organizations are seeking out avenues to transform their mundane cyber risk awareness and compliance training modules into enjoyable and impactful learning. To help cybersecurity firms overcome these hurdles, Melbourne-based Extraordinary Learning Experiences (XLX) was born in 2017. The company's modus operandi lies in providing VR-based personnel training solutions that offer hands-on, life-like experiences to enhance a user's learning process. "Our solutions take employees into a virtual environment to deliver a uniquely immersive, engaging, and memorable learning experience," says Leigh Coutie, founder and CEO of XLX.
When Coutie started out, he coalesced a team of highly passionate developers to build VR-based cybersecurity awareness training solutions for the Oculus Rift. However, Coutie soon recognized that using the expensive Oculus Rift for the delivery of XLX's VR products would make the solution exorbitantly costly. Fortunately, at the end of May 2019, the Oculus launched its new, all-in-one Quest VR headset, which was significantly cheaper and more portable than the Rift. And by using Quest as its delivery system, XLX gained the ability to effectively showcase how VR can make an impact within an organization efficiently and cost-effectively.
Today, XLX offers its VR-based training solution through two core products—LIBRA and VIRGO. LIBRA is a library-based training solution suite that uses government-provided content to instruct and test the understanding of cybersecurity awareness topics such as email security, phishing, ransomware, and more. On the other hand, VIRGO is a storyline-based training module, which takes the user through an immersive journey that virtually simulates the processes of logging in to systems, carrying out user verification, and other basic cybersecurity tasks.
Highlighting the efficacy of XLX's solutions further is the company's partnership with Stay Smart Online, which is an Australian government program that informs organizations on the management and minimization of cyber risks. Through this collaboration, the Australian government allowed the use of government-approved training content in XLX's products. Besides, the company also collaborates with several cybersecurity and IT consultants, as well as training provider organizations, wherein the company offers its products and aids partners in incorporating VR into their current solution suites.
Our solutions take employees into a virtual environment to deliver a uniquely immersive, engaging, and memorable learning experience
In another instance, XLX carried out A/B testing to compare its products with the existing cybersecurity training programs employed by a large organization. After an initial survey, XLX identified that 44 percent of the participants that had already completed the training did not even remember completing any cybersecurity training program. In addition, 22.2 percent of employees believed that cybersecurity had nothing to do with a business' success. After training with XLX's solutions, the customer's employee survey responses grew from 14.8 to 68 percent, as users were now confident in identifying and managing a cyber threat and its significance for an organization's prosperity.
Looking ahead, XLX is planning to develop VR products for the education sector to spread the awareness of cybersecurity further. Additionally, team XLX is currently collaborating with movie producers that leverage high-quality 360-degree videos to offer training modules for emergency service agencies. Simultaneously, the company is expanding the capabilities of its solution suite to include focus and target tracking, voice recognition, and biometric capture. To conclude, Coutie says, "We want to continue applying VR into our solutions to make mandatory training more enjoyable for trainees and more effective for organizations."