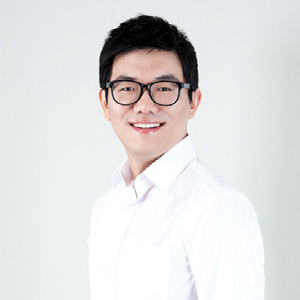 Jaehyun Nam, President
It goes without saying that any business has to feel the pulse of its target audience before releasing a product in the market. However, the traditional methods like surveys and questionnaires are limited in their scope. As the questions posed are not articulate or personalized enough to capture the true emotions, the participants often have to settle down with the nearest possible option among the list of pre-defined responses. Companies today need innovative technologies that provide actionable customer feedback data in real-time for better decision-making. Looxid Labs offers an innovative market research solution, Looxid Analytics that seamlessly integrates an emotion recognition system with virtual reality (VR) using the eye-brain interface. The emotion recognition system comprises VR-embedded sensor system (a set of eye-tracking and brainwave sensors) that are compatible with various VR/AR/MR headsets to maximize the acquisition of robust bio-signal data. The sophisticated orchestration between the sensors and the VR headsets allows brands to capture genuine emotions of the audience by analyzing their brain activity and eye movement.
Looxid Analytics leverages a personalized bio-signal based emotion analysis AI algorithm to deliver reliable results through seamless and real-time emotion tracking. The emotion AI built into the system analyses users' brain activity and eye movements in the immersive VR environment to measure and track accurate data about their emotions, attention span, and cognition.
"With real emotions transformed into attention and preference scores on a Likert scale (a psychometric scale), our clients can improve their decisions based on these meaningful observations," says Jaehyun Nam, President of Looxid Labs.
In addition, Looxid Labs offers Link, the most VR compatible brainsensing device. Link synchronizes users' emotion data to millisecond accuracy for productive research outcomes. "Clients have the facility to either purchase our VR headset or rent it," mentions Nam. The dedicated team of Looxid Labs further helps clients connect their existing apps or headmounted display (HMD) to Looxid Analytics through Looxid API for better understanding of customer behavior. Besides technology offerings, team Looxid Labs also provides consultancy services to drive the outcomes of consumer research.
With real emotions transformed into attention and preference scores on a Likert scale (a psychometric scale), the product teams can improve their decisions based on these meaningful observations
A case in point, a renowned automotive company that forayed into analyzing people's perception about its new car design approached Looxid Labs to steer its business plans in the right direction. Looxid Labs, with its rich portfolio of VR technology solutions, supported the automotive company in the strategic decision making by providing quantitative insights on the users' feeling. "We investigated meaningful observations by analyzing attention, and revealed quantitatively how much participants preferred each item where they paid attention," mentions Nam. With such rich insights, the automotive company enhanced its car design, which, in turn, led to improved brand value in the market.
Apart from helping clients with consumer research, Looxid Labs is working on several VR projects in different fields like healthcare and education. "Our innovative solution can be used to treat mental disorders such as attention deficit hyperactivity disorder as well as other forms of depression and phobias. On the other hand, measuring the engagement levels of every individual allows teachers/ managers to take effective actions for improving the training outcomes," mentions Nam. It is capabilities such as these that have won Looxid Labs the CES 2018 "Best of Innovation Award" in the AR/VR category. The company will continue to invest in sensor design, analysis algorithms, and a cloud-based emotion AI solution for its partners.